Hey, glad you joined us today!
Hot off the press…
The Illustrated Devotional Passion Translation
Masterpiece Edition
Jesus, who is the reason why we do what we do,
has amazing plans for you!
Gifted, Page-Turner Authors
Literary agent and entertainment manager, Cheryl Ricker, gives her clients focused attention and representation through her agency, Dunamis Words. Cheryl studied creative writing and film at York University in Toronto, Ontario, and theology at Christ For the Nations Institute in Dallas, Texas. She loves spending time with her husband and adult sons in southeast Minnesota.
NEW Release…
The Illustrated Devotional Passion Translation
Masterpiece Edition
Discover the Bible's narratives in a new light when you see yourself as part of God's story through artistic devotional reflections by award-winning poet, Cheryl Ricker, alongside unforgettable world-class paintings by Ron DiCianni. The Passion Translation Masterpiece Edition transcends time, uniting ancient and contemporary worlds through the riveting lens of glory and grace.
While some Bibles present a mishmash of decorative pictures using various artists with differing styles, the Masterpiece Edition gives your eyes a unified feast on some of the finest art pieces in the world – all by the same modern-day artist. When paired with provocative questions, rich prophetic insights, and powerful prayers, you are seamlessly drawn into a fresh love encounter.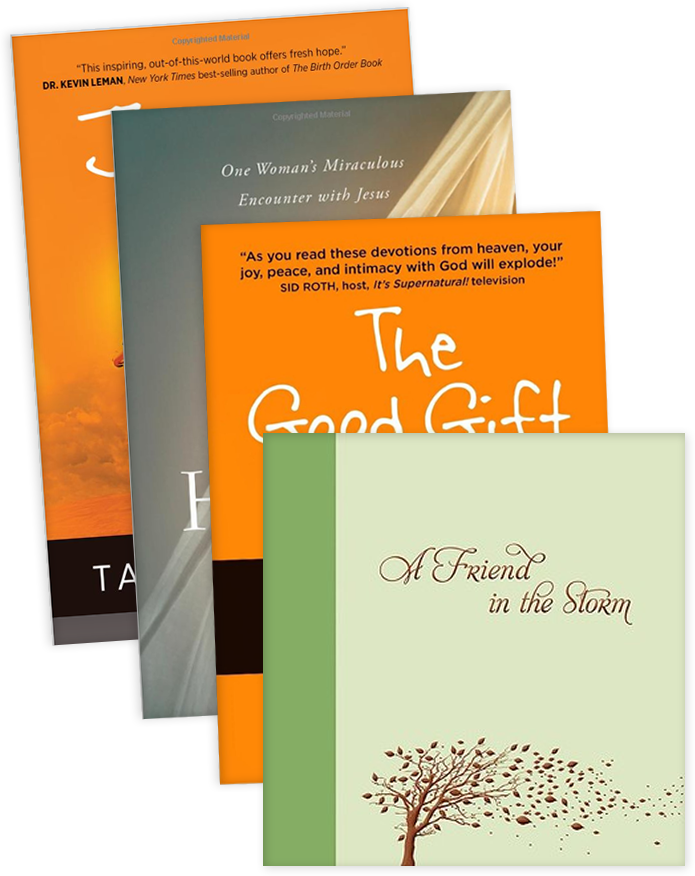 More for Less!
For only $29, you can have all of Cheryl's personally autographed books in one big bundle:
A Friend in the Storm: a collection of comforting quotes, Scripture, and original poetry walks readers through the grieving process, hand-in-hand with Jesus.
Rush of Heaven: Ema's miraculous encounter with Jesus, reveals that with God, all things are possible.
Josiah's Fire: lifts readers to new heights when a little boy pulls back heaven's veil and shines God's love with fresh excitement.
The Good Gift Giver: This devotional reminds us that no matter what we endure, our changeless God of love is one hundred percent for us and behind us.
A platform for the aspiring christian author
Dunamis Words is a small, close-knit literary agency that began with Cheryl representing herself and the coauthor she collaborated with on Josiah's Fire in 2015. As God sent Cheryl more authors and ministry leaders who needed guidance, she found herself organically stepping into an agenting role, helping one author at a time, as story after God-story unfolded, and Dunamis Words was born. Cheryl loves encouraging and helping her clients make a big Kingdom impact while reaching their literary dreams.
Recent Blog Posts
"Kingdom rush!" That's what came to mind yesterday during and after the Masterpiece Bible book launch party with Brian Simmons and Ron DiCianni! Talk about feeling a strong sense of…