Rush of Heaven
"This woman's miraculous healing will astound and amaze you.

It touched me deeply, and I know it will do the same to you!"
~ Joan Hunter, International Healing Evangelist
Experience the Miracle!
Rush of Heaven will ignite your passion for Jesus and help you walk hand-in-hand with Him through life's darkness.  It will open your heart to embrace the impossible.
"Ema, give me your hand."
These were the words Jesus spoke to Ema McKinley on Christmas Eve before He straightened her crooked foot, hand, neck, and spine, restoring her mobility.
Easter weekend, eighteen years earlier, an ordinary workday turned into a nightmare when Ema passed out and was left hanging upside down in a department store storage room.
Instead of improving after the accident, Ema's body became progressively bent and disfigured.  Doctors diagnosed Ema with reflex sympathetic dystrophy (RSD), an extremely painful, trauma-induced disease that led to Ema's hand and foot deformities, painful sores, curvature of the neck and spine, heart and lung failure, and permanent confinement to a wheelchair.
Once an athletic, powerful woman with multiple jobs and volunteer positions, Ema became a modern-day Job who lost everything except her faith and desire to trust God more fully.  Ema wrestled with pain, anger, and unforgiveness, and now shares her miraculous healing encounter that could be taken straight from the memoirs of the apostles.
"Crooked lady" Ema McKinley, who doctors believed would never rise again from her wheelchair, experienced an extraordinary healing when Jesus appeared in her room on Christmas Eve.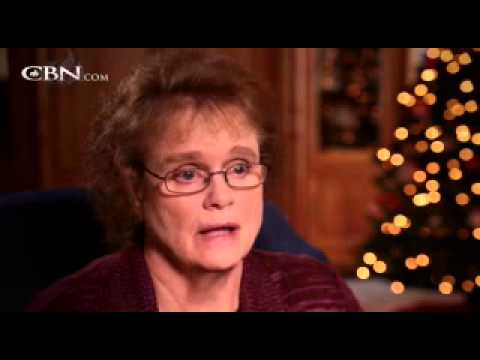 This miraculous encounter is more than an inspiring, compelling story that will capture your attention.  It is an unforgettable rush of truth that will open your heart to find lasting joy and peace, no matter what you're going through.  You will see your life from a whole new hope-filled perspective.

"Rush of Heaven moved me deeply. As I read, I wept and journaled what God showed me through Ema's captivating story. It made me fall in love with Jesus all over again and want to live more fearlessly for Him."
~ Cheri Keaggy, Dove Award-winning Singer, Songwriter & Speaker
"This book is one of the best-documented,

faith-building miracle stories I have ever encountered.
It infuses a 'rush of faith' in the heart of the readers.
I highly recommend it!"
~ Mike Shreve, Author & Pastor, founder of Deeper Revelation Books

4.9 Star Average Rating
(170+ Reviews)
"If you have ever hurt, ever felt alone, felt sorry for yourself,
or felt despair so heavy you saw no way out,
I beg you to read Rush of Heaven."
~ Teresa, Amazon Reader
Order Rush of Heaven
The regular bookstore price of Rush of Heaven is $19.99 plus tax,
but for a limited time, autographed copies are on SALE here!
| | |
| --- | --- |
| | $17.99 for 1 Book |
| | $33.98 for 2 Books ($16.99 each) |
| | $59.96 for 4 Books ($14.99 each) |
You may also ask for Rush of Heaven at your local Christian bookstore
or order from any of the fine merchants below.
Available in Hardcover, Kindle and Audio Book!